Grade Level: 5
Estimated Completion Time: 45 min.
Overview: Students will be introduced to the theme of communication and the art topic of portraiture., as well as learning watercolor techniques. In order to demonstrate their understanding of the concepts and ideas explored, students will create an art piece that communicates the feeling of togetherness by painting a portrait of a family member. Students will be asked guiding questions in between the lesson that lead them towards an answer for the essential question. They will compare and contrast two different art pieces which connect to the lesson's theme and create an art piece that connects to the theme as well.
Below is the powerpoint I prepared for this lesson:
Week 1 - The first in-class worksheet that students will receive will be a compare and contrast chart for them to write down specific details they notice about the two artworks that are similar or different. (Ex: similar subject matter, different mediums)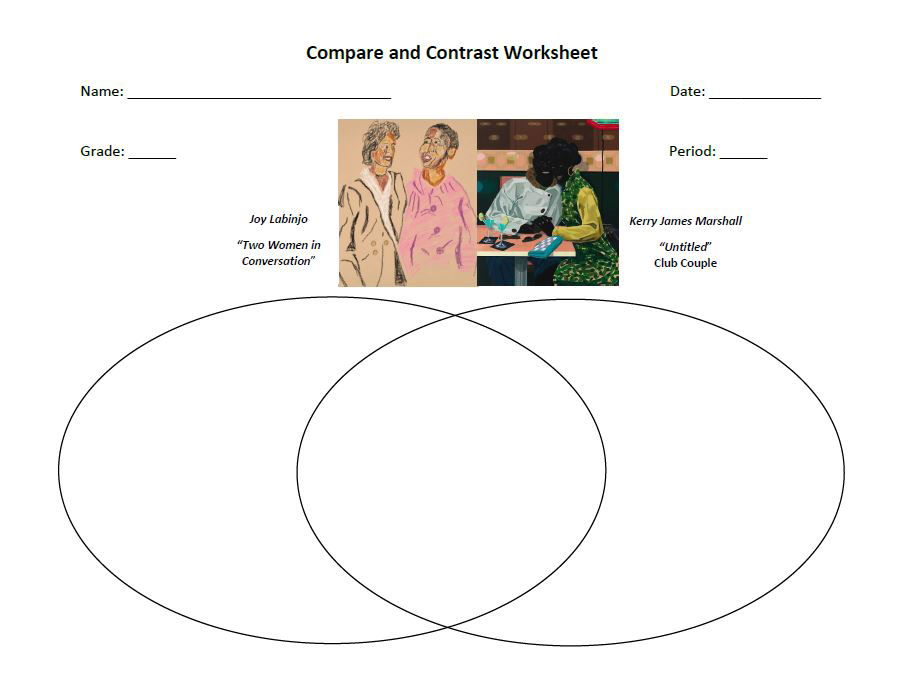 Week 3 - Once the art activity is complete, students will be receiving an artist statement handout where they can write in detail about their artistic process.